1 Happy Hallowen on Sat Oct 29, 2011 2:54 am
Dina.
Gryffindor
Happy Halloween

When witches go riding
and black cats are seen
the moon laughs and whispers
'tis near Halloween'...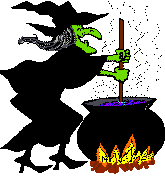 Velike tajne se kriju u Zamku zvanom Halloween centar narednih nekoliko dana. Malo toga vam možemo otkriti osim da su iznenađenja mračna hehehe. No na kraju se broji da li ste učestovali & Who did you leave the party with?
Brzo se bacite na party search i ono što ste pronašli u Halloween stilu odleti na @
Dinin
PM. Što da vam kažemo? Tražite slike. Gdje? Na Magic World forumu.
Pravila:
Nema ih, u sve što se dogodi u Halloween noći ostaje u Halloween noći
Kompas:
Nađite sliku/e, jednu, dvije, nebitno, šaljite ih čim koju pronađete Dinu na PM i nadajte se najboljem...
Takmičenje počinje sada i završava se kada Madam Halloween odluči da je kucnuo čas da dobijete ono što vas spada...
Ako se usudiš nagradu naći,
Pazi se nevolja koje te mogu snaći,
Možda ti od posljedica nikada neće biti gore,
A možda & ostvarimo sve snove tvoje...
Watch for the mines, steps and signs, nothing is as it seems to be


Last edited by Dina. on Sat Oct 29, 2011 3:02 am; edited 1 time in total